ScaleFocus and AVIQ
ScaleFocus is a European IT solutions delivery center. They craft technology excellence, R&D and innovation in the domains of Digital, Data and Cloud.
Scalefocus and AVIQ have worked together for many years and in 2016, the companies decided to enter into an alliance where both companies are strategic drivers of innovation and growth. AVIQ is the exclusive representative of Scalefocus for Switzerland and actively promotes the business cooperation.
Not a staffing agency or an outsourcing shop, ScaleFocus builds teams of excellence that become integral part of our clients' development journeys. Beyond the simple outsourcing models that may fail in delivery, transparency, trust, communication and respect, ScaleFocus offers Dedicated and Managed Teams. They have:

• 700+ Specialists
• 200+ Customers
• 300+ Completed Projects
• 50+ Awards

As a representative office, AVIQ Systems AG takes care of the customer relations and administration, financials and in some cases, project management. ScaleFocus provides all development and engagement resources for the Swiss customers.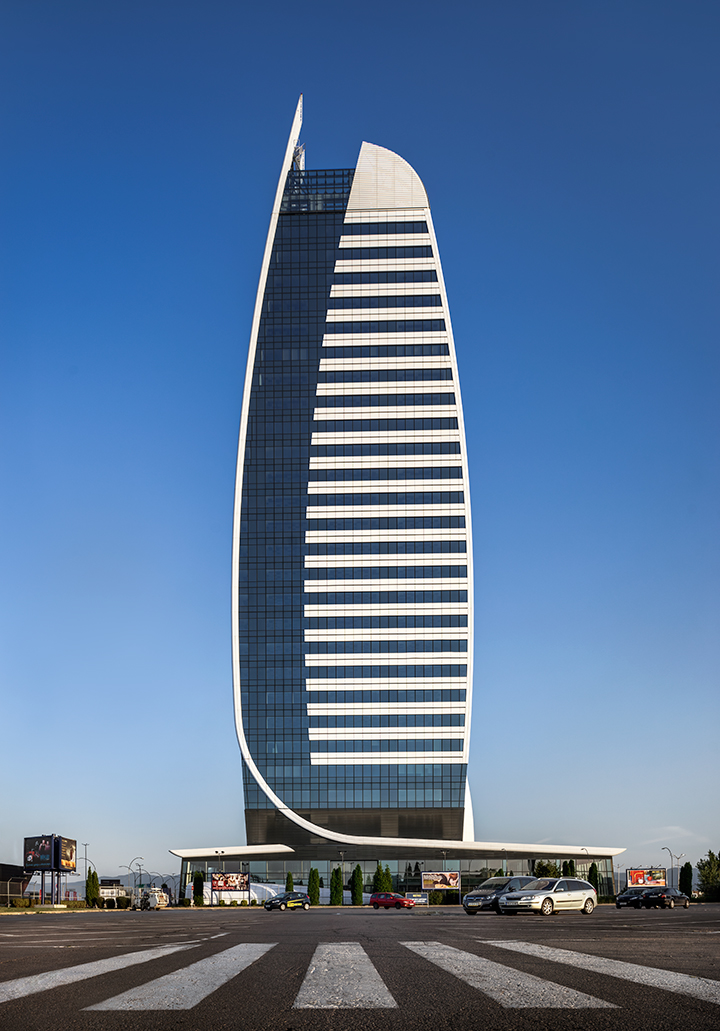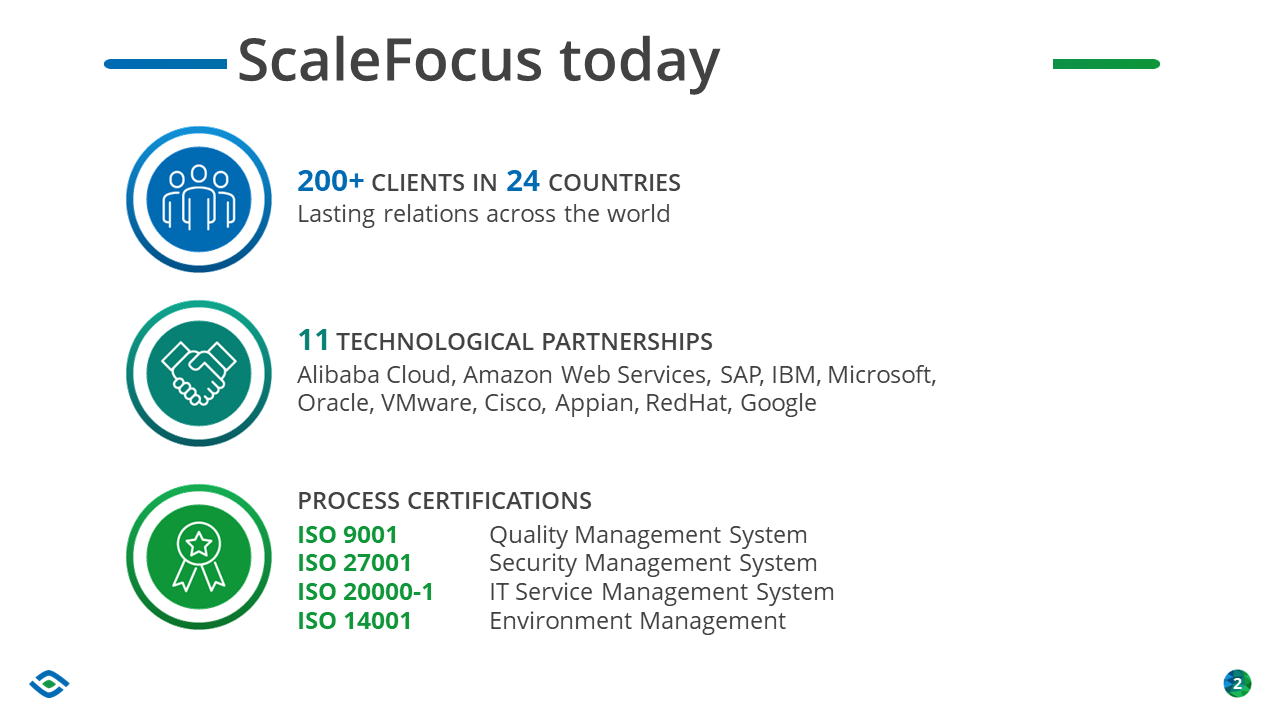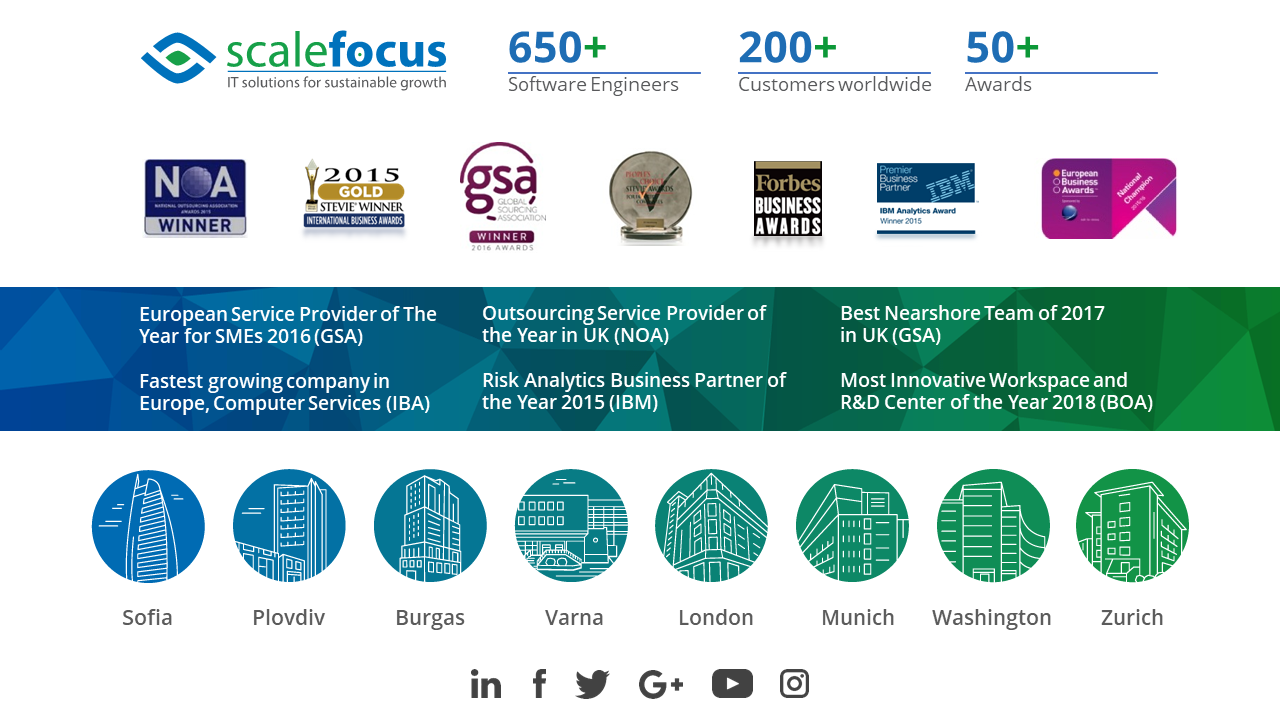 Engagement models
Dedicated Teams. A team of specialized IT professionals fully dedicated to the goals of your projects and organization, working under the supervision of your technical team leads and project managers in full alignment with your processes in a distributed environment. That is a much better model than the traditional outsourcing/offshoring where the partnership is of disengagement, lack of transparency and confusing communication.

Managed Teams. One or multiple teams of specialized IT professionals fully dedicated to the goals of your projects and organization, working under the supervision, support and guidance of dedicated ScaleFocus' Technical Team Leads, Project Managers or Product Owners.
Delivery Models
Onsite/Nearshore. The work is distributed between clients' premises and ScaleFocus' nearshore development center with regular travels to the onsite location.
Nearshore.
The entire project is accomplished at ScaleFocus' nearshore development center.
Hybrid.
The whole development team operates from the nearshore location. Project managers are operating from an onsite location or split between onsite and nearshore.
A typical 3-phase cooperation structure
Phase 1. At the outset, focus on PoCs and small projects to test the partnership. Involvement of senior-level professionals. Mainly onsite delivery.
Phase 2. Scale-up the teams. Use a mixture of onsite/nearshore delivery split. Augment the capacity, up-skill and train teams, increase the cross-functional business efficiency.
Phase 3. Establish long-term joint operations (nearshore/hybrid). Optimized productivity, optimization of cost.

Various models are possible:
– Dedicated nearshore center of excellence.
– Joint venture (JV) for nearshore delivery.
– Build-operate-transfer (BOT) model.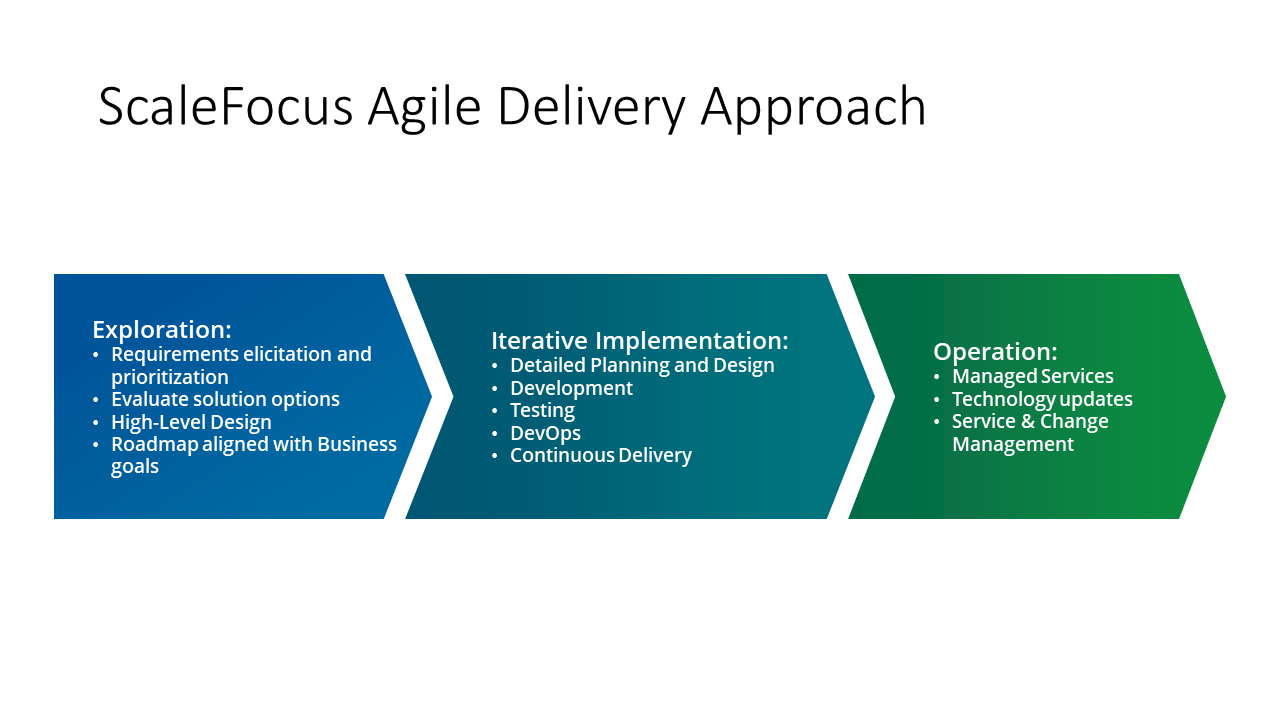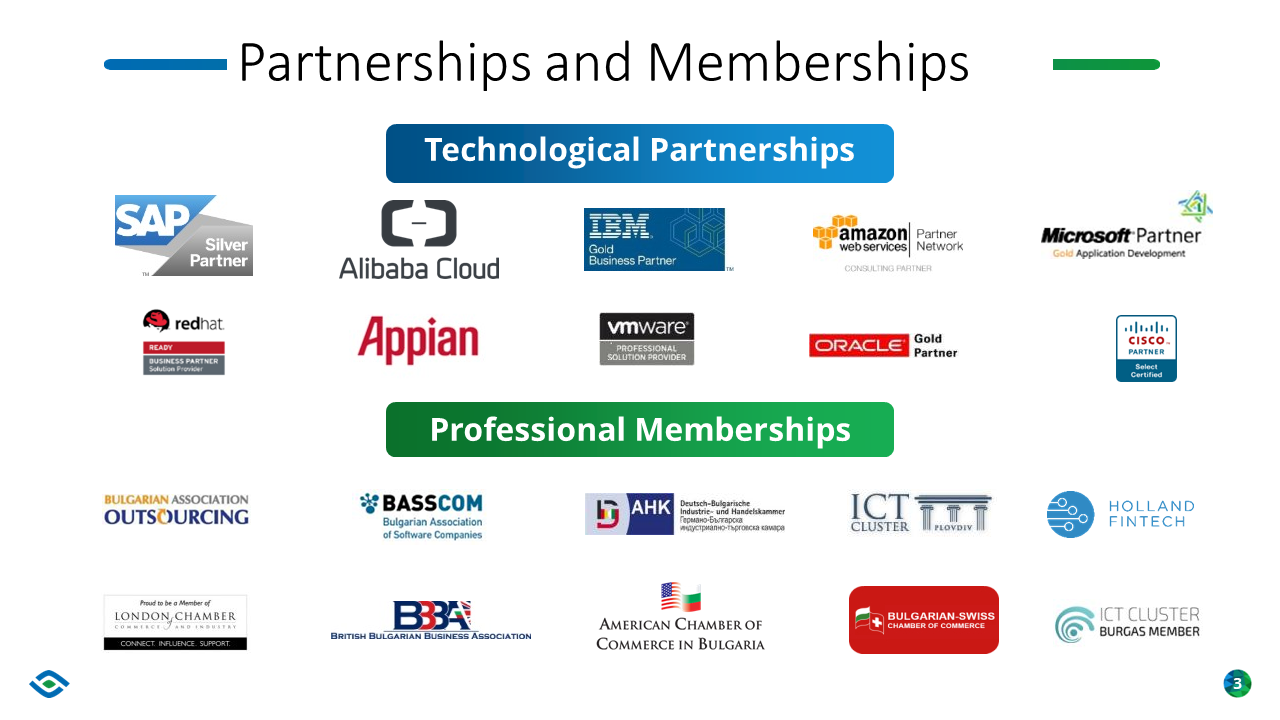 Contact
To contact AVIQ regarding all smart sourcing topics:
Email: dach {at} scalefocus.com or scalefocus {at} aviq.com
LEARN MORE