AVIQ Solutions
HD televisions. Computers. STBs. PVRs. Gaming consoles. Smart phones. Mobile digital media players. Tablets. IoT.
They can all receive addressable digital content. They're already in the hands of millions of consumers right now, and their capabilities and market penetration are just getting started. These device owners are also subscribers to your content delivery services – whether you're an IPTV, cable or satellite provider, telco or even a consumer electronics maker. All your customers are becoming increasingly technology-savvy, living in a wireless, time-shifted world – and because of that, your existing business model is bound to change. They want their content delivered to whichever device they choose, whenever they desire. Deliver any media your customer demands. Any time. Anywhere.
AVIQ has the experience. We offer a full suite of professional services to help you successfully leverage the convergence of the Internet and broadcast television. Our strategy consultants are industry veterans and can offer both a long-term vision as well as a hands-on approach to your toughest challenges. The strategic activities are supported by our software development services to put your new vision into action
One example is our TV-in-a-Box offering. Find out more about it…
TV-in-a-Box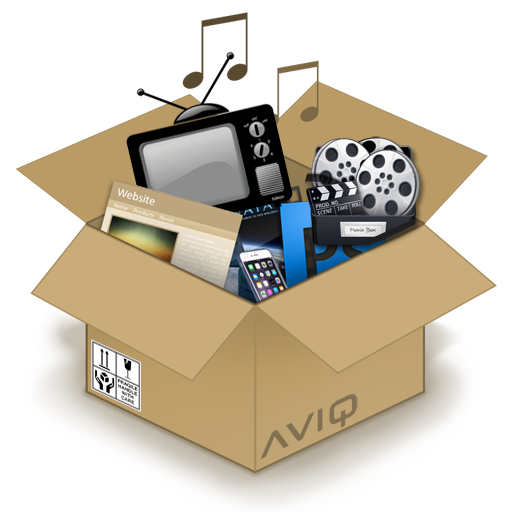 AVIQ Products
AVIQ provides access to all forms of Internet-based TV and video content, on all screens & on all devices, especially Set-Top Boxes. We also provide cloud-based products for provisioning, tracking and analysis.
About Us
We are in the
over-the-top (OTT)
video business. AVIQ Systems is an innovative solutions provider focused on the convergence of the Internet, digital media and broadcast television. Building deep relationships with our customers, we help to solve their mission-critical problems by designing tailor-made solutions based on our apps, modular software components and technologies.