What is ABMP
The AVIQ Box Management Package (ABMP) is a Set-Top Box management system, providing Set-top Box authentication and software update services. Set-top Boxes regularly access this cloud-based service to check for new software updates. Operators can check real-time information about the status of all the STBs in a system and can decide to push new updates to various groups of boxes. The ABMP is essential for the operation of the STBs.
How does ABMP Work?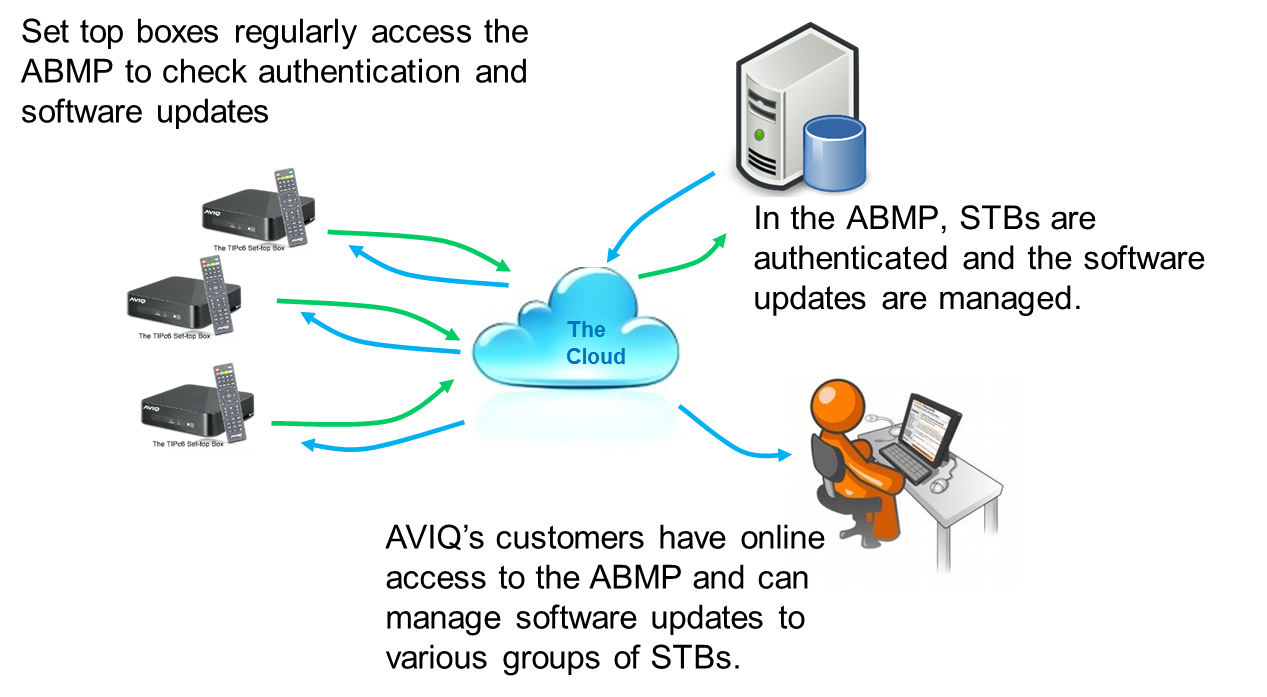 ABMP Functional Overview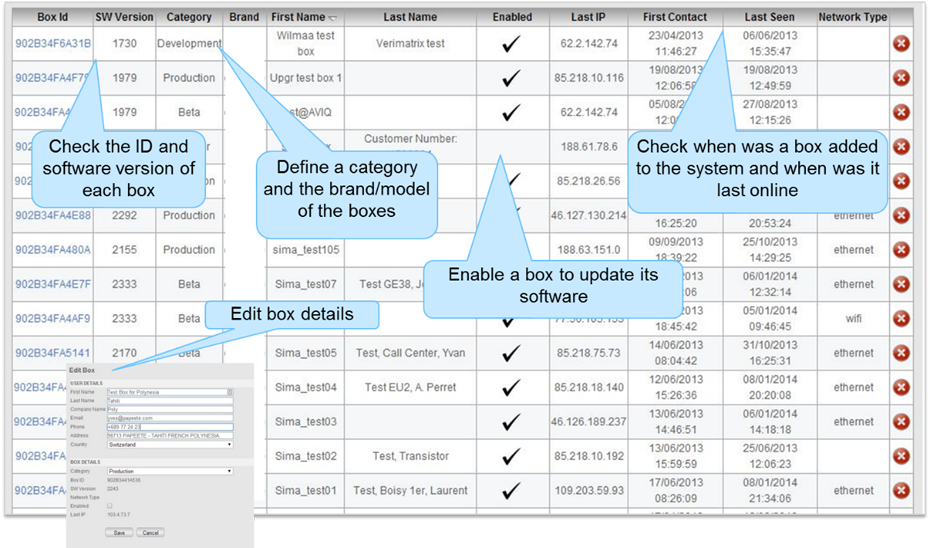 List & Check the status of all Set-top Boxes.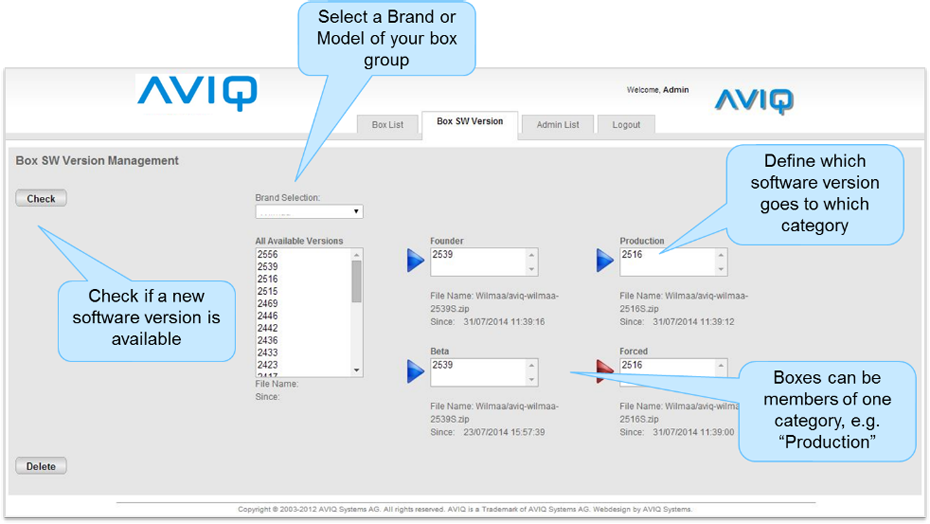 Decide when to update which group of boxes and to which software version.
ABMP Components
AVIQ's ABMP Box Management Package consists of:
A virtual machine with pre-installed database and the ABMP User Interface
Box authentication and update package
Forced Commands package (option)
One-time configuration and setup service
AVIQ's customers typically provide the physical hosting for the virtual machine, or a service like Amazon hosting can be used.