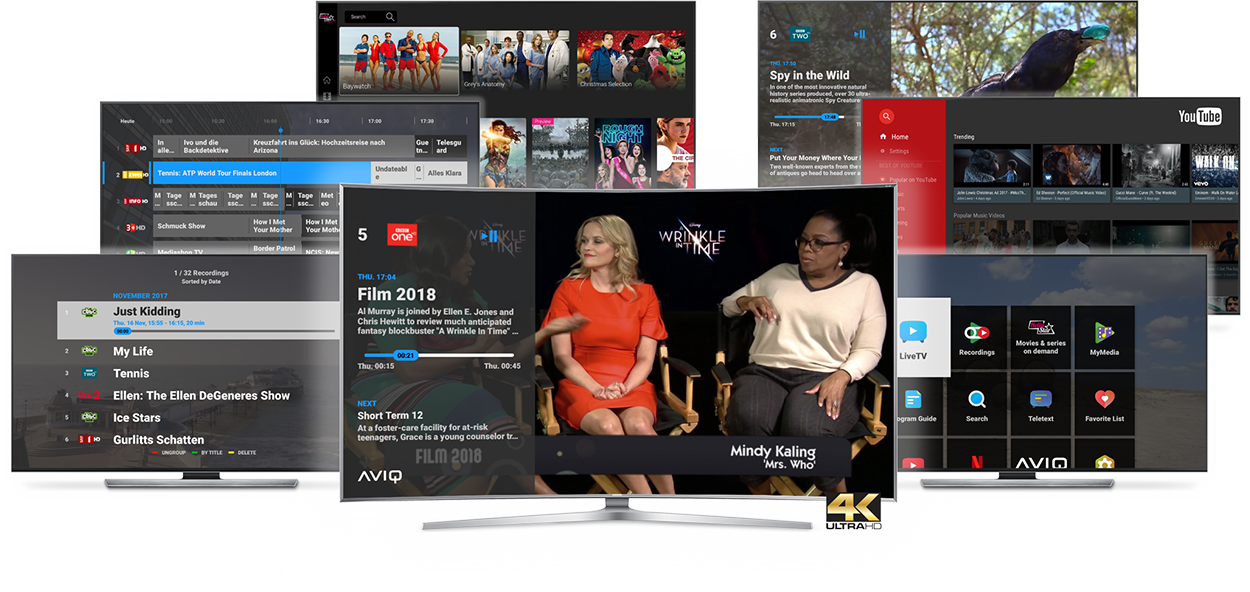 AVIQ TIPc is a family of Over-the-Top Set Top Boxes, combining a powerful yet cost effective CPUs with cutting-edge OTT technology and hybrid OTT/DVB versatility. The STBs are targeted to operators who want to augment multi-screen strategy with an own-branded STB in addition to or instead of Apps for Smart TVs, Tablets, and Smart Phones.
TIPc Set-top Box Family Highlights & Advantages
Live TV OTT technology or hybrid with DVB-T/C
Video On Demand services
Catch-up and Recording services, Pause for time-delayed TV
Comprehensive Electronic Program Guide with Search functions and multiple Favorites lists
Internet access (YouTube, Apps, …)
Access and play DLNA and USB local content
Plays 4K (U)HD videos and has a zippy user interface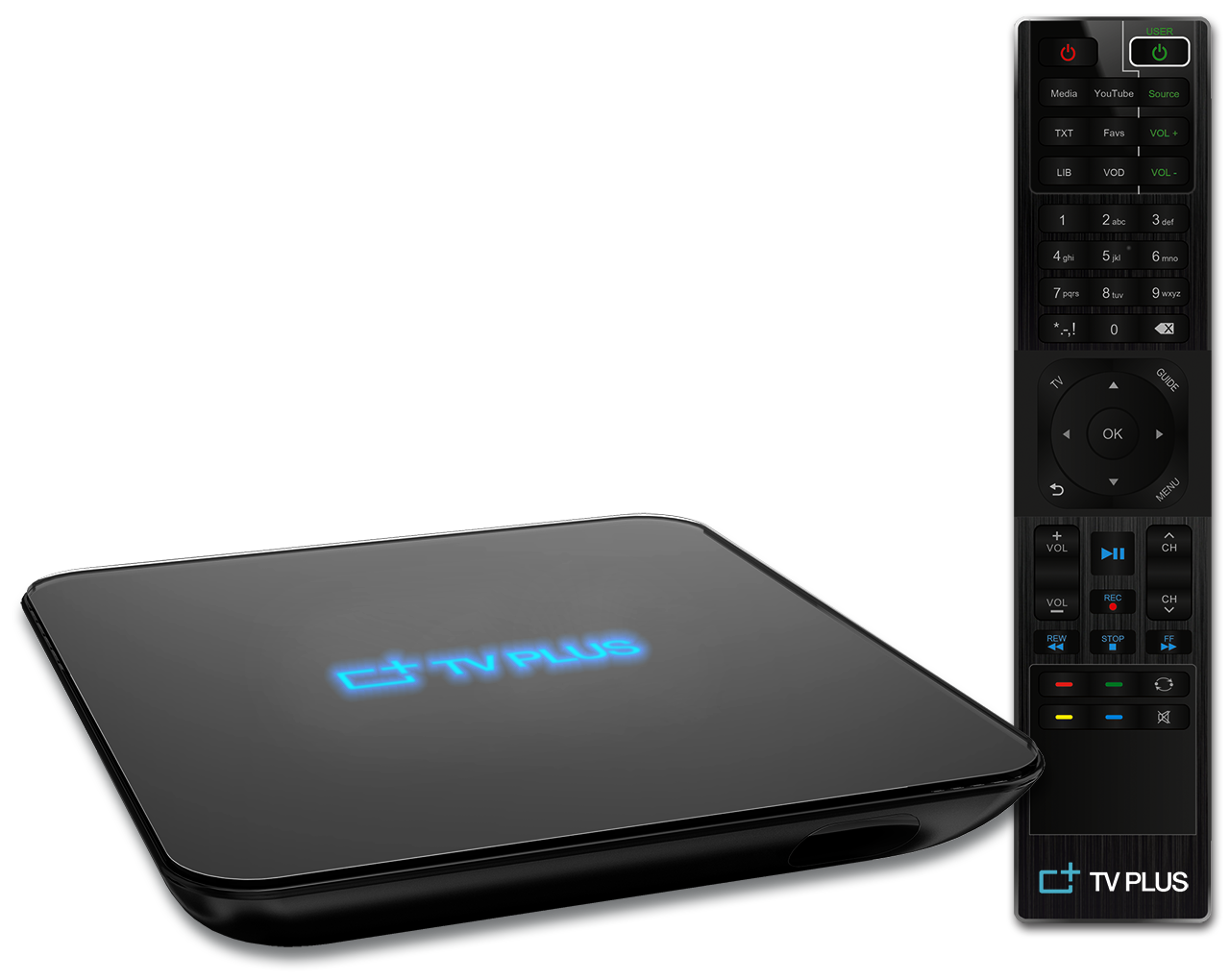 Highly flexible and modular user interface can be adapted to customer environments
Small form-factor hardware and low energy consumption
New: TIPc9 OTT Quad-core HEVC Set-top Box
We are now shipping the new, more powerful, even smaller Set-top box named TIPc9. It features 4K HEVC (H.265) decoding with full 4K (UHD) resolution. HEVC format doubles the data compression ratio compared to H.264/MPEG-4 AVC at the same level of video quality.
Based on the powerful ARM Quad Cortex-A9 CPU
Runs on Android 9.0.x
Super small dimensions (104 x 104 x 24 mm)
No fans, totally quiet, very low power consumption
Features H.265 and H.264 as well as VP9 decoding up to 4K UHD (e.g. 4096×2160)
Full specifications are available upon request.
TIPc STB Series Features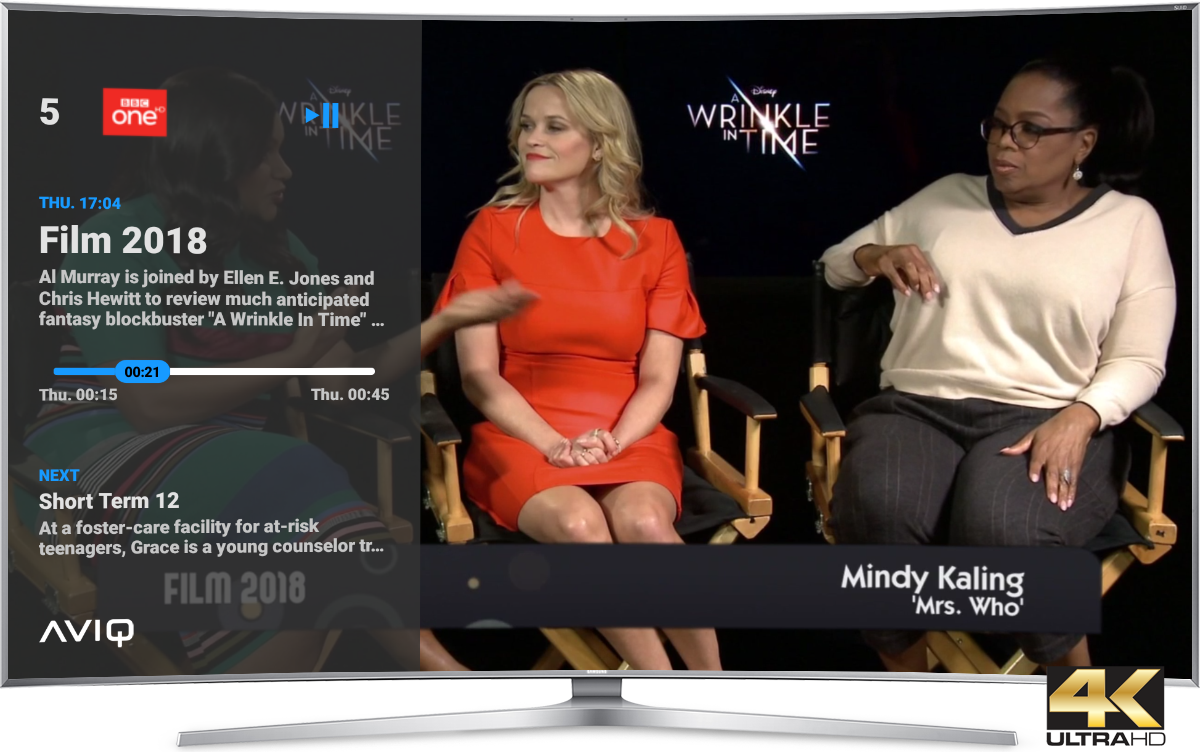 >200 TV channels, many in HD
Channel switching time typically 0.4 seconds
Simple User Interface navigation
Informative on-screen display with details of the current show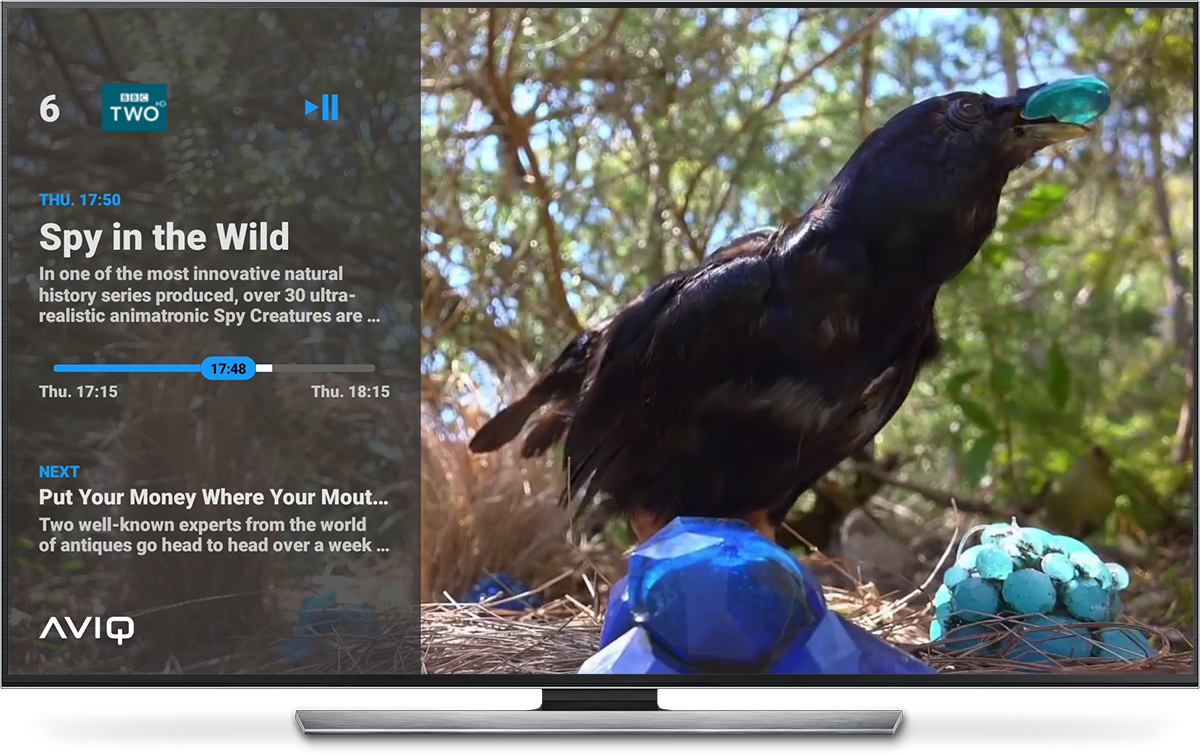 Up to 24h of pause storage
Simple Fast Forward and Rewind functions anywhere in a show
Fast response times
Quick search for more episodes of the same show with the blue button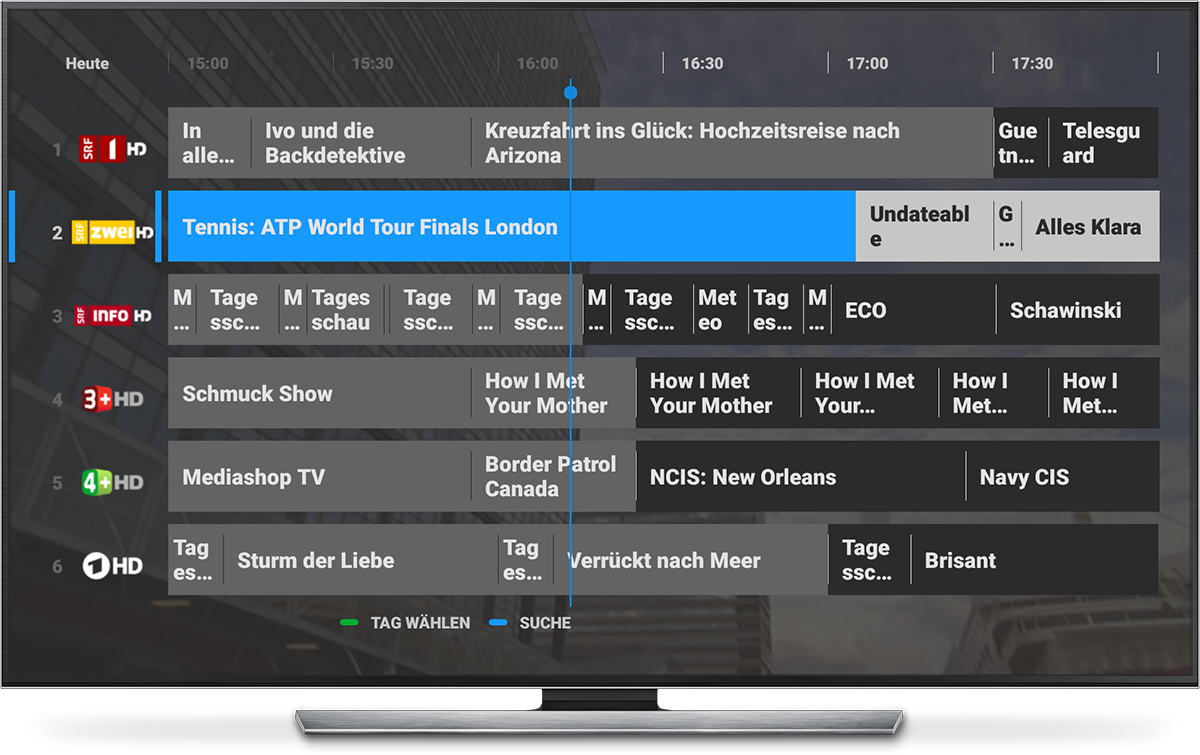 Easy to read Electronic program guide
Choose any show up to 7 days in the past and watch it instantly or record it for later
Choose any show up to 7 days into the future and record it for later
View the EPG in a grid or channel-by-channel
Fast navigation with no waiting times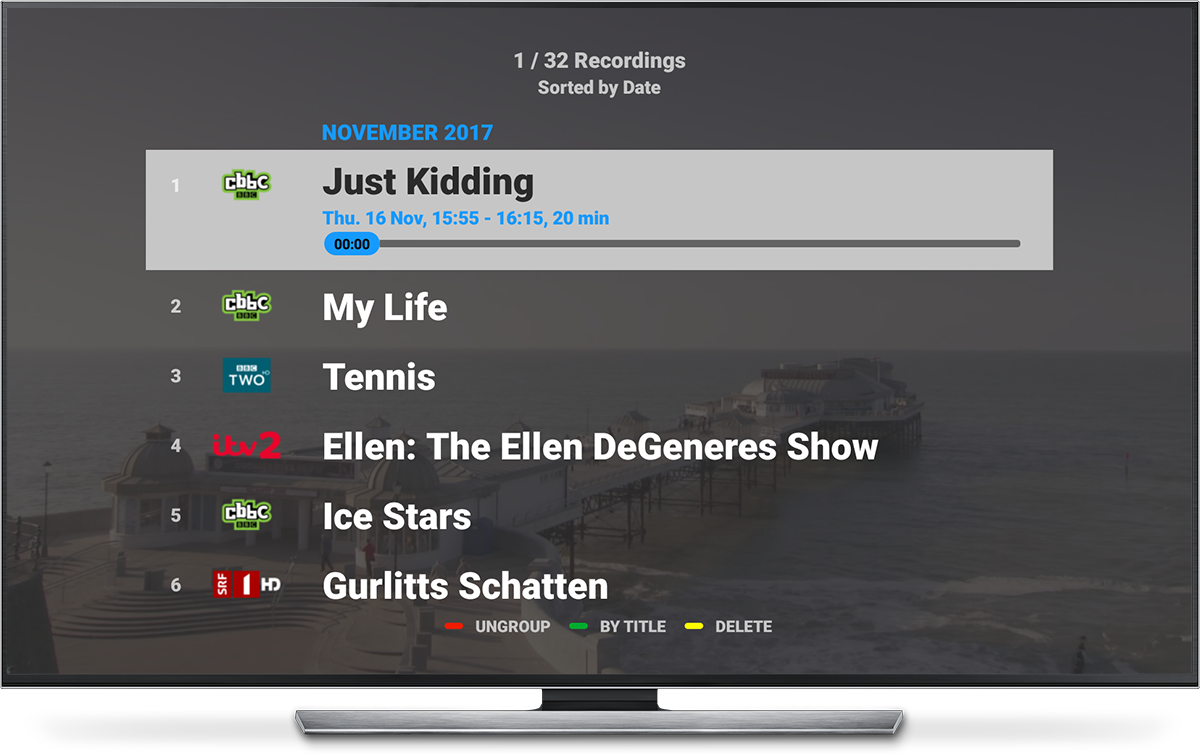 Record virtually unlimited shows on our Cloud service
Sort recordings by month and date or by title
All information about the shows is preserved and shown as you browse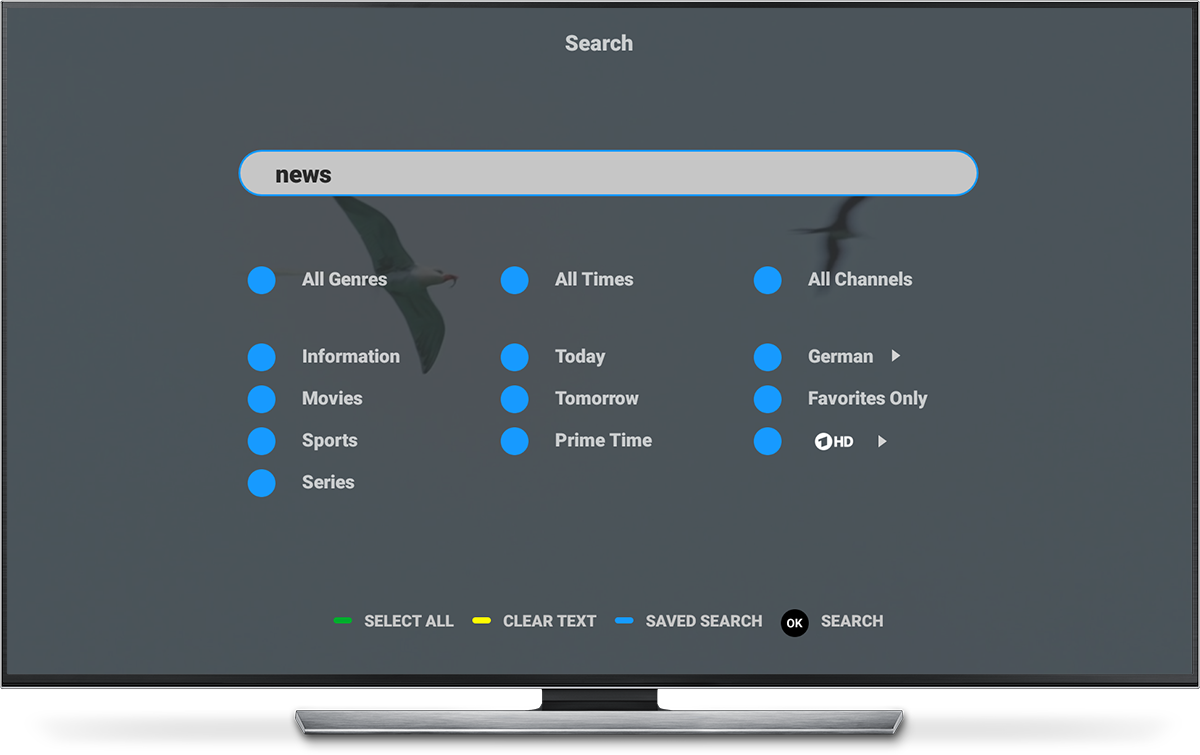 A comprehensive search function helps to quickly find interesting content
Select searching by keywords, or
Search by selecting Genre, Time and Channel filters without a lot of typing
Very fast searches, typically under 2 seconds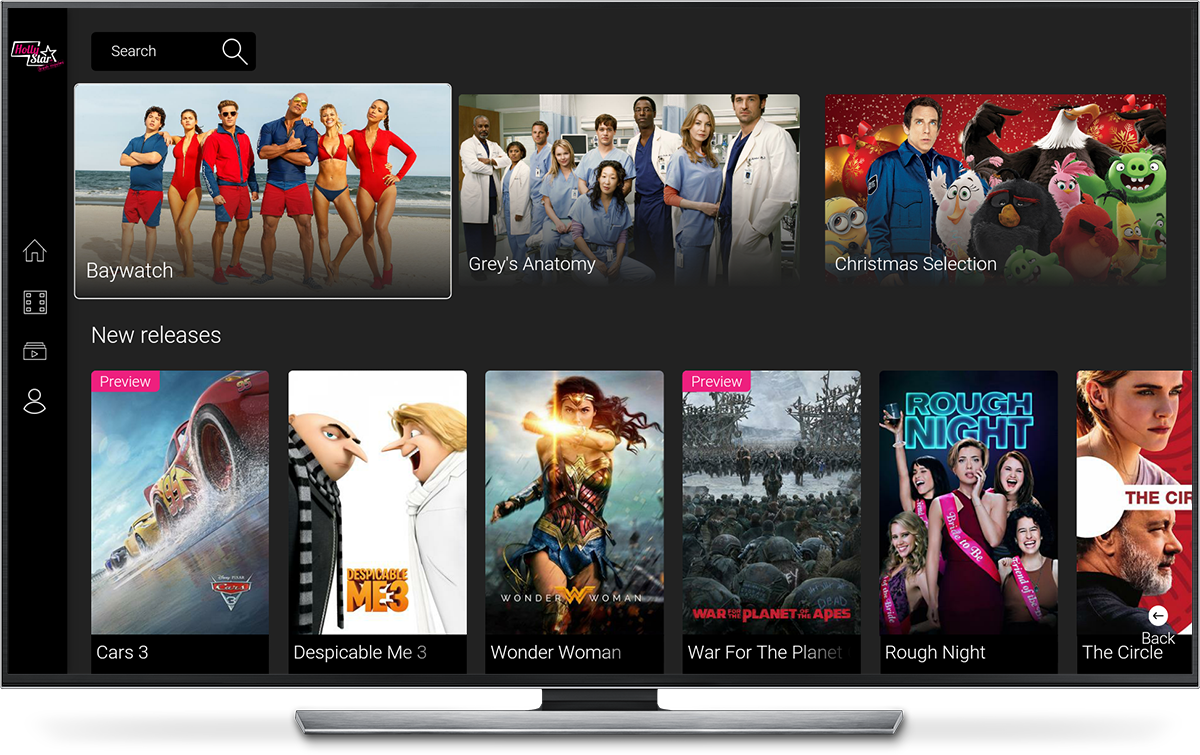 Integrated Video on Demand service
Offers 5'000 movies and hundreds of TV Series
Select standard quality or HiQ movie playback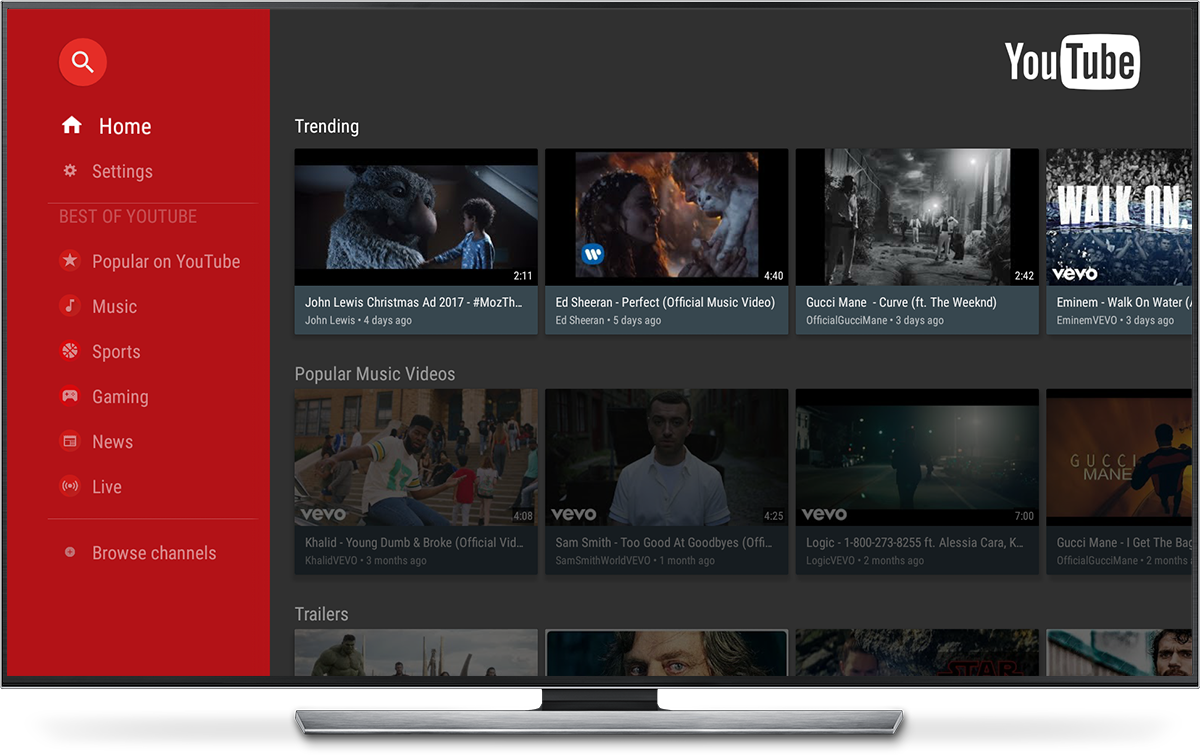 On board Youtube app
Predefined channels with recommendations
Language sensitive searching / recommendations
Learns from your searches
Full HD playback, also now UHD VP9 playback, depending on the selected video
More features…

Many more features such as a expandable 2-dimensional Main Menu, channel list with Now/Next information, detailed show info, 3 user-editable Channel Favorites Lists, Netflix are available. Further information available upon request.